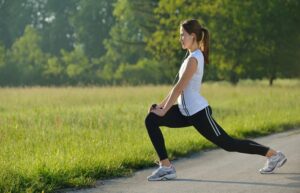 Lose 10 kilos in 14 days, I lived the Thonon Diet adventure.?
Prepare your diet in advance. Make a list of everything you need for groceries. Fruits, vegetables, meats etc. Buy everything and try not to run out. Shop for a week. In addition, also be ready, physically and mentally because you will feel certain lacks.
 A very important thing is to take dietary supplements or vitamins throughout your diet. I didn't do it the first few days and I quickly regretted it. So I bought effervescent tablets to drink daily. (I don't advertise Juvamine but show what I bought!)
The long lapse of time between lunch and dinner is unbearable. For me who eats a snack every day (yes it's true), it was hot anyway. Two solutions: Either you advance your dinner time a little, or you drink a lot of water. I drank a lot of water during the diet by the way. Try to keep yourself busy and not tell yourself you're hungry (it's super hard I know).
Don't eat your dinner too late. Digestion is absolutely not the same during the night. Try to eat no later than 7/7:30 p.m.
AVOID SPORTS! Yes I did say that. It is strongly discouraged because the Thonon Diet is basically a low-calorie diet, which implies that you will consume very few calories over a period of 14 days. A sports activity requires a consumption of calories and carbohydrates, which you will not have. In order not to weaken your muscle mass, it is very strongly advised not to practice an intense sports activity during the diet. However, I did a few sessions of squats and abs. Nothing very exhausting.
Do the diet if possible accompanied. On Facebook there are several self-help and support groups. They helped me a lot to hold on. The members are very active and live the same adventure as you. So if you have a question, a problem or just want to say how you feel, join them!
And what really motivated me (seriously, I'm not even lying) is the Sunday Joker meal. I thought about it all week, wondering what I was going to eat and know that I was changing my mind every hour lol.
And finally, don't get discouraged. Everyone's body is different which means the loss will be different. Some people manage to lose 10 kilos in 2 weeks, others only lose two. I lost 6.7 kilos ! During these 14 days, there are mornings where you will see a big loss, others where it stagnates, and even worse, there may be a recovery. It's super frustrating but DON'T GET DISCOURAGED AND DON'T GIVE UP! Continue until Day 14.
During the first 7 days I kept a little "diary" on Instagram. Follow me by the way @karellevv . Everything is there. The menus, what I did with them and my impressions. I didn't make it the second week because the menus are the same. Try to make beautiful plates, just to motivate yourself a little!
RegimeThonon Day 3 (Wednesday) – We don't give up, we give up riiiiiennn! It's super hard but I want!
Morning: Green tea without sugar, with a cereal roll – I opted for mini slices of whole grain bread (Yes there are 4 and a half but they are tiny!)
Noon: 2 hard-boiled eggs, a green salad and unlimited tomatoes (That lunchtime I was outside so I couldn't make my plate There's 1 egg and 1 tomato lol (They weren't very generous in the restaurant!)
Evening: Cooked ham and green salad at will.
My impressions? It's super hard but at the morning weigh-in we smile (-400g)
RegimeThonon (Thursday) Day 4!
Morning: Green tea without sugar (it's disgusting so I put 1 teaspoon of honey lol), with whole grain bread.
Lunch: 1 hard-boiled egg, raw or cooked carrots of your choice, with a piece of Gruyère – I opted for cooking. I prepared a kind of mashed potatoes but without cream or milk, it's not creamy but it was not bad. For the cheese, I grated it and put it in the mash!
Evening: Fruit at will, plus a full-f